You've heard that blogging is the key to growing your business…but you have no CLUE how to write one. 

You've heard that SEO is important…but aren't really sure what that is…something about keywords?

You've tried writing a few blogs – but honestly – they're pretty much a snoozefest. Also, no one is reading them except for your best friend and your mama (bless them). 

You have "write a blog" on your to-do list…but it never gets crossed off (like, ever).  

Maybe tomorrow?

This never-ending cycle leaves you feeling more defeated than when you had to memorize the Krebs cycle in O-chem.

You need to be able to write good blogs without wasting the whole damn day.

Let's get this thing crossed off your to-do list. 

Enter: The RD Blog Club
What is The RD Blog Club?

The RD Blog Club is a monthly mentorship program designed to teach you how to write blogs better and faster (and actually get them posted). 

Each month you'll write one blog post. I'll provide you with the deadlines so that they actually get written (and posted) - huzzah! 

HERE'S WHAT'S INCLUDED:

LIVE WRITING WORKSHOPS – Each month, you'll have the opportunity to attend live writing workshops. This means the time to write is actually on your calendar (and it actually gets done).

EXPERT FEEDBACK - wondering if your blog is any good? I'll provide you with kind and constructive expert feedback on each blog draft. You'll learn new skills and techniques to become a better – and more confident – writer. 


PROOFREADING - before you click publish, your document will be proofread! You'll be confident that you're using the right you're and there, and that each t is crossed and i is dotted. 

At the end of each month, you're going to 
feel excited – and confident – as you click publish. 

And as you add one amazing blog after another, 
your business is going to grow (and grow)! 

SEO is like a snowball: it seems slowwww at the beginning. But then, with each new high-quality blog that you publish, your website takes off, gaining more traffic, more momentum…and more clients!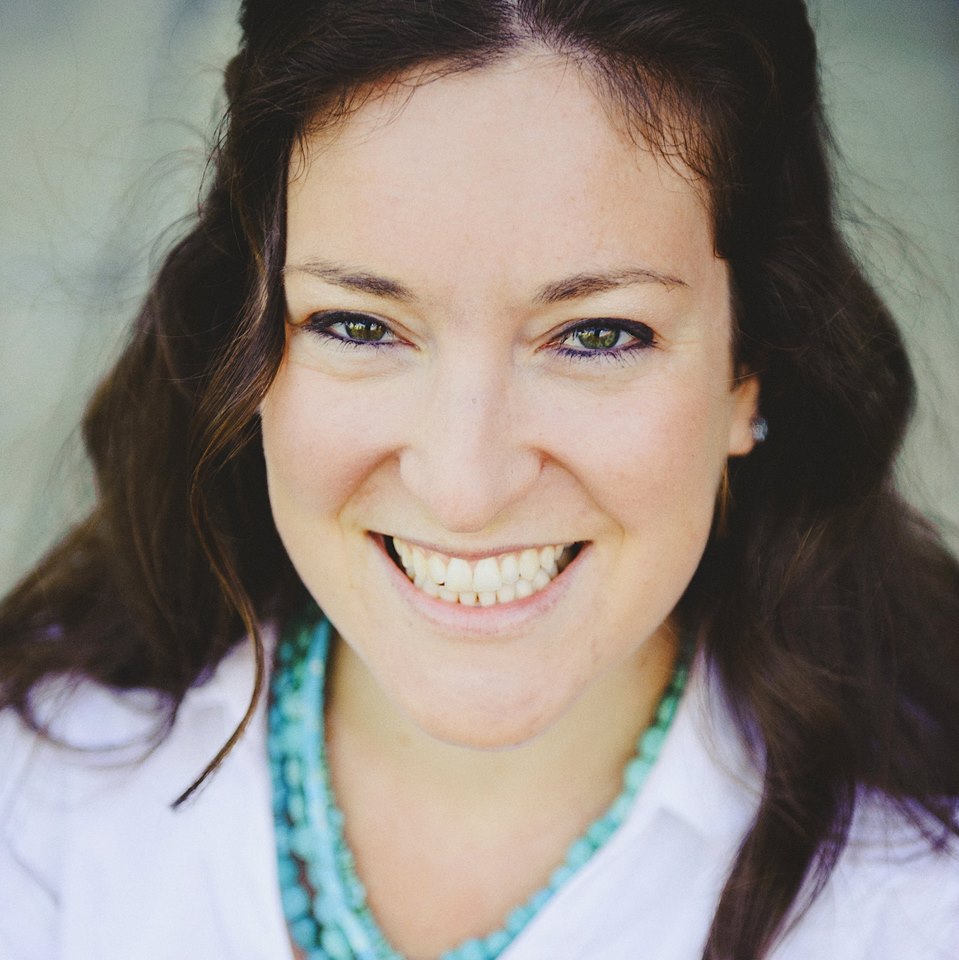 The RD Blog Club is the training and accountability mentorship I wish I'd had when I first became an entrepreneur.

Hi! I'm Holly Larson: Registered Dietitian, nutrition copywriter, and copywriting mentor. 

Many years ago, I felt excited to start my business…but also overwhelmed and isolated trying to figure it all out on my own. 

I quickly realized that I loved to write…but my quirky travel blogs, what-I-ate-in-a-day posts, and completely random recipes weren't doing much to grow my business.


I felt like I was just shouting with a megaphone into the 
the great unknown of the internet. 

Hello? Is anyone there?

I needed help. And the common advice to "just practice" wasn't getting me anywhere. I was spinning my wheels, frustrated (and did I mention, broke?)! 

I spent quite a while studying copywriting, and SEO and with time, my business blossomed. I learned to write better. Faster. 

And began having a lot of fun. 

These days I am a ghostwriter for some pretty big names in business and mentor to some incredible students in The RD Blog Club. I couldn't be happier. Writing is the niche where I have the most significant impact on my career as a dietitian. I'm good at it and know that you can be, too. We weren't taught any of this stuff in school, but writing is an important skill set to be able to grow your business to its greatest potential. 

I love partnering with other dietitians to publish better content. This empowers them to do their work better. Faster. And with more fun. 

The RD Blog Club is the perfect combo of enough guidance and accountability without taking too much of your precious time. You have a business to run and a life to enjoy!
Just imagine…

It's time to write a new blog for your business. And instead of feeling dread bubble up from the pit of your stomach, you feel purposeful and excited. 

You know what you're doing, you know what keyword you're targeting and you know how to write directly to your ideal clients. 

You love being in a supportive community with your peers. 

These days, writing is way more fun than it used to be. 

And your business is growing. 

You're connecting with your ideal client…because you've learned to speak directly to them in a way that they understand. 

You're showing up as your best self and your clients are so excited to work with you. 

You are no longer wasting time on discovery call after discovery call because the folks who book are ready to start working with you. 

The power of effective writing is at your fingertips. 


What's included?

The RD Blog Club has everything you need to confidently write 
one amazing blog every month. 

Your membership includes:
A schedule with due dates, to keep you on track

Expert review of your blog draft, to make it even better

Proofreading 

Live writing workshops

A community of fellow nutrition entrepreneurs


FAQs

You've got questions? I've got answers!

How long is the membership?
You're welcome to stay in the club as long as it is helping you; I suggest planning on being in the club for at least six months to develop your skills and confidence and make progress with Google. SEO is a slow and steady game.

What if I can't attend a live session?
Writing workshops are recorded and posted so that you can watch them later. 

What if I miss a draft deadline?
Unfortunately, that means that you won't receive feedback this month. 

Did I miss something? Please feel welcome to email me with any other questions you've got: [email protected]
Don't miss the boat

There it is. That dang item on your to-do list never seems to get done. 

Write that damn blog. 

Ugh. 

You open up your Google Doc…and the tension mounts. 

You know that formatting matters, and that you're supposed to sound confident and use keywords, but you don't even know where to start or how long this thing is supposed to be. Fake it until you make it?

So you hop over to Instagram…just for a minute…and suddenly you look up and realize that 45 minutes have slipped away. 

The Google Doc? Still fresh as a daisy…and totally blank.

If only you had joined The RD Blog Club: you'd know how to write a complete first draft in under an hour. 


The RD Blog Club is here to provide you with the structure, deadlines, and feedback to get better blogs actually written and actually posted. 

Join the Club: Level up in your writing to level up in your business.